We have a new home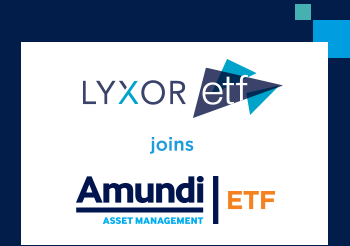 Read more
Developed Asia Pacific ETFs
Fascinated by the Far East
Adventurers have long been enticed by the East and its silk roads. Even today, Asia remains an intoxicating blend of opportunity, and risk, for many an investor. Our developed Asian market explorers open up four routes to the best the region has to offer, with ETFs that include and exclude exposure to Japan. As befits true European pioneers, we launched the first TOPIX ETF on the market, and run the oldest and largest Hong Kong ETF*.
*Source: Lyxor International Asset Management. Data as at 31/01/2018.
Why Lyxor for Asia
Far reaching
Access developed Asian equities, including Japan, Hong Kong and Australia
Performance
The largest and most efficient Hong Kong and JPX-Nikkei 400 ETFs on the market*
Low cost
Core Japanese Equities from 0.12%*
Accomplished
€2.5bn in assets across developed Asia ETFs*
Dependable
Over 12 years' track record*
*Source: Lyxor International Asset Management. Data as at 31/01/2018. Efficiency data is over one year as at 31/01/2018., and is based on the efficiency indicator created by Lyxor 's research department in 2013. It examines 3 components of performance: tracking error, liquidity and spread purchase/sale. Each peer group includes the relevant Lyxor ETF share-class and the 4 largest ETF share-classes issued by other providers, representing market-share of at least 5% on the relative index. ETF sizes are considered as an average of AUM levels observed over the relevant time period. Detailed methodology may be found in the paper 'Measuring Performance of Exchange Traded Funds' by Marlène Hassine and Thierry Roncalli. Past performance is no guide to future returns.
The figures relating to past performances refer to past periods and are not a reliable indicator for future results. This also applies to historical market data
Spotlight funds
Past performance is not a reliable indicator of future returns. Source Lyxor International Asset Management. Data refers to year to date performance as at .