We have a new home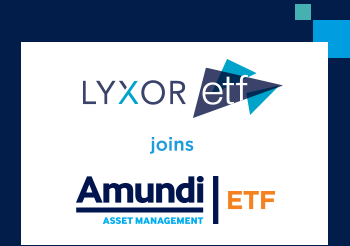 Read more
Make a material difference
Commodities have long been used to fine-tune portfolios because they provide some natural diversification and a potential hedge against inflation. As befits pioneers, we've been running truly broad Commodity ETFs longer than any other European provider and tread a singular path by giving you access to the gold standard-setting ThomsonReuters/CRB indices. You can choose the flagship broad index or to exclude Energy or Agriculture.
*Source: Lyxor International Asset Management, as at 31/01/2018

Why Lyxor for commodities
Far reaching
Complete and consistent range, with flexibility to exclude agriculture or energy
Innovative
Pioneering approach, with broad commodities (CRB) launched in 2006
Accomplished
Over €1bn in assets across our range*
Dependable
Oldest commodities index, with a track record of over 50 years
Liquid
The most widely traded broad commodities ETF over the past 5 years*
*Source: Lyxor International Asset Management. Data as at 31/01/2018.
An off-the-beaten track record
As true pioneers, we were the first to market across a wide range of diversifiers. So if you're looking to add more balance, or an element of adventure to your portfolio, we have the experience you need.
Francois Millet, Head of Product Development