We have a new home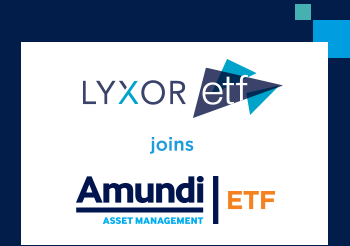 Read more
Listed Private Equity ETF



Access the inaccessible
Listed private equity companies can really take your portfolio somewhere new but gaining access to them hasn't always been easy. ETFs changed all of that, breaking open the sector, adding liquity and transparency and removing the barriers that once deterred investors. Through our ETF you can now invest in 25 of the largest and most liquid global private equity stocks from around the world for just 0.7%. Now could be the time to take another look at private equity.
Why Lyxor for private equity
Innovative
Transparent access to listed private equity firms
Liquid
No entry or exit constraints, or large minimum investment size
Performance
Outperformed MSCI World by 22.3% over 5 years*
Dependable
Over 11 years' track record*
Accomplished
From Europe's longest standing ETF provider
*Source: Lyxor International Asset Management, Bloomberg. Data as at 31/01/2018. Past performance is not a reliable indicator of future results.
An off-the-beaten track record
As true pioneers, we were the first to market across a wide range of diversifiers. So if you're looking to add more balance, or an element of adventure to your portfolio, we have the experience you need.
​
Francois Millet, Head of Product Development