We have a new home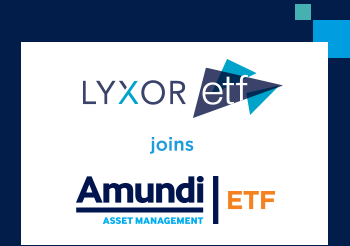 Read more
Listed real estate companies and REITs ETFs
Listed real estate companies and Real Estate Investment Trust ETFs
Listed real estate companies and REITs differ fundamentally from other asset classes, and their unique properties could make them ideal portfolio diversifiers. Their correlation with general stockmarkets is often low, while they also act as a natural inflation hedge and, potentially, a decent source of income. In ETF form, they can break open a previously illiquid and expensive asset class, making it accessible to all kinds of investors.
Why Lyxor for REITs
Far reaching
3 funds: Global, US or European
Income
Potential for above-average income generation
Protection
Can act as a long-term investment hedge
Performance
Best performing global property/REITs ETF over 5 years*
Dependable
8+ years' track record*
*Source: Lyxor International Asset Management, Bloomberg. Data as at 31/01/2018. Past performance is not a reliable indicator of future results.
An off-the-beaten track record
As true pioneers, we were the first to market across a wide range of diversifiers. So if you're looking to add more balance, or an element of adventure to your portfolio, we have the experience you need.
​
Francois Millet, Head of Product Development