We have a new home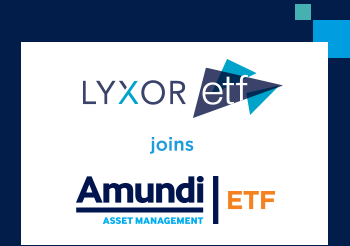 Read more
Protecting your pocket overseas
If you're heading overseas with your investments, it's always worth considering how exchange rate moves could affect your money. We now offer over a dozen ways to make your journey abroad that little bit more relaxing. In general, they work like conventional ETFs, but use either daily or monthly currency contracts to lock in the exchange rate. They may cost a little more than a standard ETF, but the peace of mind could be worth it.
Why Lyxor for currency hedging
Protection
19 ways to protect against currency movements across equities and fixed income
Pragmatic
Pragmatic approach to choosing daily or monthly hedging
Far reaching
£, $, € and CHF hedging available
Dependable
17 years' track record*
Accomplished
€21.8bn in total fund assets*
*Source: Lyxor International Asset Management. Data as at 31/01/2018.
Careful guides
As one of Europe's oldest and largest ETF providers, we have investors' long-term interests at heart. We believe we can solve more problems than any other ETF provider.
François Millet
Head of ETF and Index Product Development